Previous Programs
How Compassion Can Transform Our Lives with Thupten Jinpa, Ph.D.
Join us for an evening with Thupten Jinpa, Ph.D., author and translator for His Holiness the Dalai Lama. He will share personal experiences and discuss the practice of compassion, the key to greater well-being.
When: Saturday, February 24, 2018, 6:30pm
Where: St. Stephen's United Methodist Church, 1801 W. Brooks St., Norman
Book signing and reception to follow his presentation.
A Retreat with John Bruna
Compassion: Skillful Means in Difficult Times
When: 
Saturday, March 3, 2018, 9am-5pm
Cost: By Donation
Join John in Norman for a day retreat focusing on the skillful use of compassion to build resiliency in difficult times. The retreat will include teachings, discussion, and meditation time. There will be a break for lunch (on your own) and breaks with tea, coffee, and light snacks. Please feel free to bring some snacks to share as well. 
Previous Programs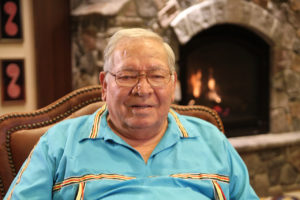 Imagine past generations of wise Native Americans reaching forward to influence our future.  That is what's happening with Norman Cultural Connection's work with Crosslin Smith, well known Cherokee elder, practitioner, leader, and member of the traditional Keetoowah Society.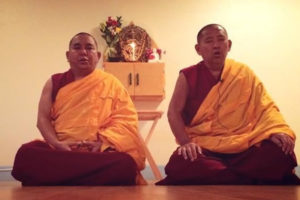 In 2017,  Geshe Chophel, the spiritual leader of the 2014 Compassion Tour returned to Norman to become a resident teacher. He brought Venerable Padma (Jampa) Dimdul and Venerable Venerable Padma (Jampa) Dimdul with him.