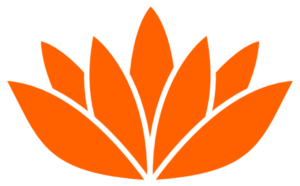 Our Philosophy
The Norman Cultural Connection Board of Directors is committed to enhancing awareness, understanding, and appreciation of cultural diversity, social differences, and the wisdom of world cultures. Through outreach, we seek to create a supportive community for the development of personal and collective well-being.
Board of Directors

Marial Martyn
Executive Director
Marial Martyn has a PhD in psychology with a specialization in health psychology, is a licensed clinical social worker with nearly 30 years of experience, and teaches for Capella University. She is also a certified teacher with the Mindful Life Program. Marial is especially interested in the study of various cultural beliefs and practices related to health, spirituality, and wellness. She has worked with traditional healers from Central and North America including over 25 years and has a longstanding commitment to supporting the efforts of Tibetans working to preserve their culture and traditions.

Ghislain Rabin
Board Member
Ghislaine Rabin received her BS degree in computer science from the University of Oklahoma and previously studied biology in Lyon, France. She is currently active as a Registered Yoga Teacher with the Yoga Alliance. Ms. Rabin has participated in Marshall Rosenberg's Nonviolent Communication International Intensive Training. Ms. Rabin's travel to Tibet and China sparked her interest in supporting the Tibetan people and their culture, and has resulted in her visiting Tibetan settlement camps in India. She helped establish and support the Tibetan Resettlement Project in Madison, Wisconsin.

Haven Tobias
Board Member
Haven Tobias has a BA (1964) and an MA (1967) from the University of New Mexico, and a JD (1973) from the University of Oklahoma. She is still an active member of the Oklahoma Bar Association; however, after almost 40 years of practicing law, she retired in 2012. Haven facilitates a creative writing group, and has published articles in the Norman Transcript, and in various magazines and on thebuddhistblog. She also hosts Norman Meditation Group. Haven has traveled the length and breadth of Vietnam, and of Japan, and has traveled extensively in China, and visited Tibet in May of 2012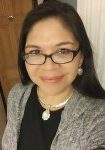 Kathy Haney
Board Member
Kathy is three-quarters Native American. She is a tribal citizen of the Seminole Nation of Oklahoma and is also Creek, Shawnee and Delaware. Kathy grew up attending ceremonials and learning the diverse culture within the different tribes. Her parents were instrumental in teaching her the values and traditions of her heritage while providing her with the resources to be successful in today's society.Kathy Haney has been serving in the public sector as an Oklahoma state employee for 16 years. Kathy is currently the Payroll and Shared Services Manager for the Oklahoma Office of Management and Enterprise Services. She was previously the Human Resources Manager for the Oklahoma Insurance Department.

Melissa Bennett
Board Member
Melissa is a high energy stylist who has dedicated 20 years to the cosmetology industry allowing her to combine her passion for education and creativity. After earning her Master Stylist Certificate she became the Director of Education for Empire Salon where she created programs providing advanced education for aspiring salon professionals. She is currently working as a Master Stylist in a local salon and devoting her time to raising a family. Melissa is excited about promoting the artistry of different cultures and sharing their stories and beauty with the Norman Community.