Welcome
Norman Cultural Connection (NCC) is committed to enhancing awareness, understanding, and appreciation of cultural diversity, social differences, and the wisdom of world cultures. NCC believes cultural traditions, rituals, practices, art forms, and music are important parts of our shared experience and understanding of the world.
Through outreach — which includes educational programs, lectures, and opportunities for dialogue—NCC seeks to create a supportive community for the development of personal and collective well-being.
COMING HOME: Re-membering, Reconnecting, Repatriation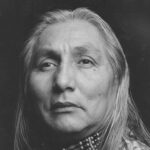 Join us for an afternoon with Chief Duane Hollow Horn Bear as he shares his Lakota culture and values along with personal experiences and teachings about our collective oneness. He will bring two traditional Lakota shirts belonging to his great grandfather he repatriated from a museum and private collector in Germany. A potluck will follow. A sweat will be held if weather and burn ban permits. Free – Donations appreciated.
Spirit Flute: Healing The Heart is currently airing on PBS, nationally, through November 2023. Check your local station for dates and times. In Oklahoma, it will air Nov 16 at 6pm and 11pm, Nov 17 at 7am, and Nov 22 at 10am. It can also be viewed by using the PBS app.
Support Us
We thank you for your support as we continue to bring programs and opportunities to enrich our understanding and appreciation of our cultural diversity!
We are a 501(c)(3) nonprofit organization. Our EIN is 27-1226029. All donations are tax-deductible.
Norman Cultural Connection has received programmatic and operational support from private individuals, as well as the following organizations: