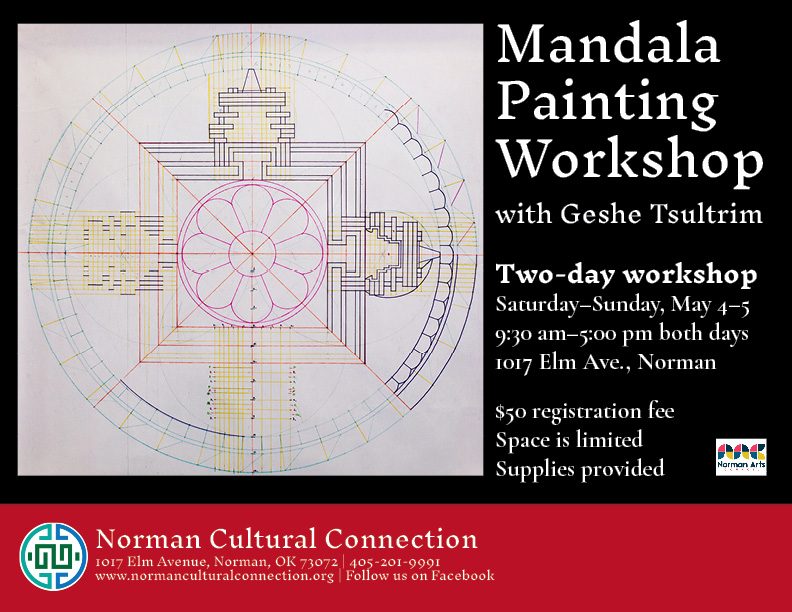 Join Geshe Lobsang Tsultrim for a two-day workshop on painting a Tibetan mandala. Using a compass and straightedge, you will create a mandala according to precise geometric relationships. Come learn this beautiful form from a master artist.
Saturday-Sunday, May 4-5
9:30 am-5:00 pm
Lunch on your own
All supplies will be provided.
A $50 registration fee is required to reserve your place. Please visit https://forms.gle/H3fjoCEB2zfQkJG28 to register and pay.