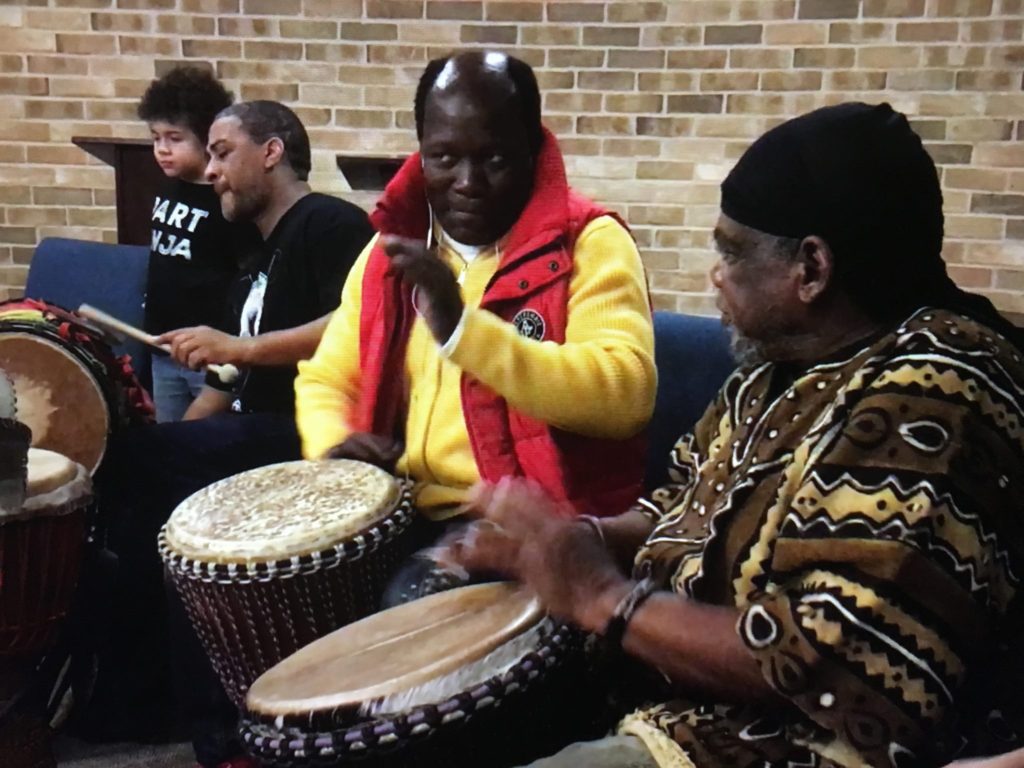 Norman Cultural Connection hosts regular drum circles featuring Western African drumming with Melvin Johnson. Our classes are based on the drumming method developed by Babatunde Olatunji, the first drummer to popularize traditional African music in the west. Take a look at the videos below for teachings directly from Babatunde Olatunji.
In addition to promoting cultural awareness, we also host drumming classes to support well-being. Studies have shown that drumming promotes relaxation, boosts immunity, increases community connection, and much more.
No experience is required to join the class. Drums will be available if you do not have one.